How many guests does each unit accommodate?
Cocoa Beach Villas consists of a total of four, direct oceanfront units, each with two bedrooms and one full bath. Units can accommodate a maximum of six guests.  Every unit has one king bed, one queen bed, and two full-size pull-out futon couches in the living room.
Do you need to cross a street to get to the ocean?
No, Cocoa Beach Villas is located directly on the ocean.  The sand is just a few steps out the back door!
Do all four units face the ocean?
Yes! All four units face the ocean.  Living, dining and kitchen areas all face the ocean.
Will I see the ocean if I rent a ground floor unit?
Yes! Take a look at the pictures on this web site. A clear view of the ocean can be seen from any unit in Cocoa Beach Villas.
Do you have beach chairs, umbrellas, towels, & toys?
Yes, Yes, Yes! Beach chairs, umbrellas, toys and more can be found in the beach closet in the laundry room.  Beach towels are provided in each unit's linen closet.
Do I need to bring my own sheets and towels?
No, all bed linens and bath towels are provided.
How do I check-in?
Prior to arrival, each guest is sent a four-digit door code to access the unit.  In case of door malfunction, an extra key can be obtained from a lockbox in the hallway using the same four-digit code.
Do you have a pool?
No, but just a few steps away is the Atlantic Ocean 

 Families that rent a ground floor unit are welcome to place a small portable pool on the patio for small children. A hose with water hook up can be made available upon request.
Can I trailer my boat or motorcycle?
Yes, there is ample parking space for your trailer and recreational vehicle.
Do the units come with a fully supplied kitchen?
Yes, all kitchens have pots, pans, dishes, silverware, drip coffee maker, blender, toaster, refrigerator, microwave, and dishwasher.
Will I have a washer and dryer to use?
Yes, all four units share the washers and dryers located in the laundry room on the north side of the garage. The use of the machines is included in the rental, detergent and fabric softener can be found in the lower closet.
Do you have a barbecue?
Yes, there is a charcoal barbecue located on the north side of the building, just outside the laundry room.  Guests tend to leave extra supplies behind, so check the shelves in the laundry room before purchasing any charcoal or lighter fluid.
Do you have WiFi?
Yes, each unit has WiFi and a large screen SMART TV in the living room. WiFi information is sent to each guest prior to arrival and all access information can be found in each unit.
Will I hear the noise from upstairs if I rent a ground floor unit?
Hardly. Cocoa Beach Villas is a remarkably quiet building. With six inches of concrete separating each unit, noise can only be heard from the hallways. Ocean waves can usually be heard over internal noises.
Can I get my money back if I need to cancel my reservation?
If cancellation occurs more than 30 days prior to arrival, all but a $50 administrative fee is returned to you. The $50 can be credited toward a future vacation. If cancellation occurs within 30 days of arriving, there are no refunds, but you can reschedule your vacation.  Reschedules are based upon availability and rates may vary according to season. Travel insurance can be purchased to avoid losses due to unforeseen circumstances.
Can I have my wedding at Cocoa Beach Villas?
Yes, Cocoa Beach Villas has successfully hosted small weddings, bridal parties, honeymoons, and family reunions.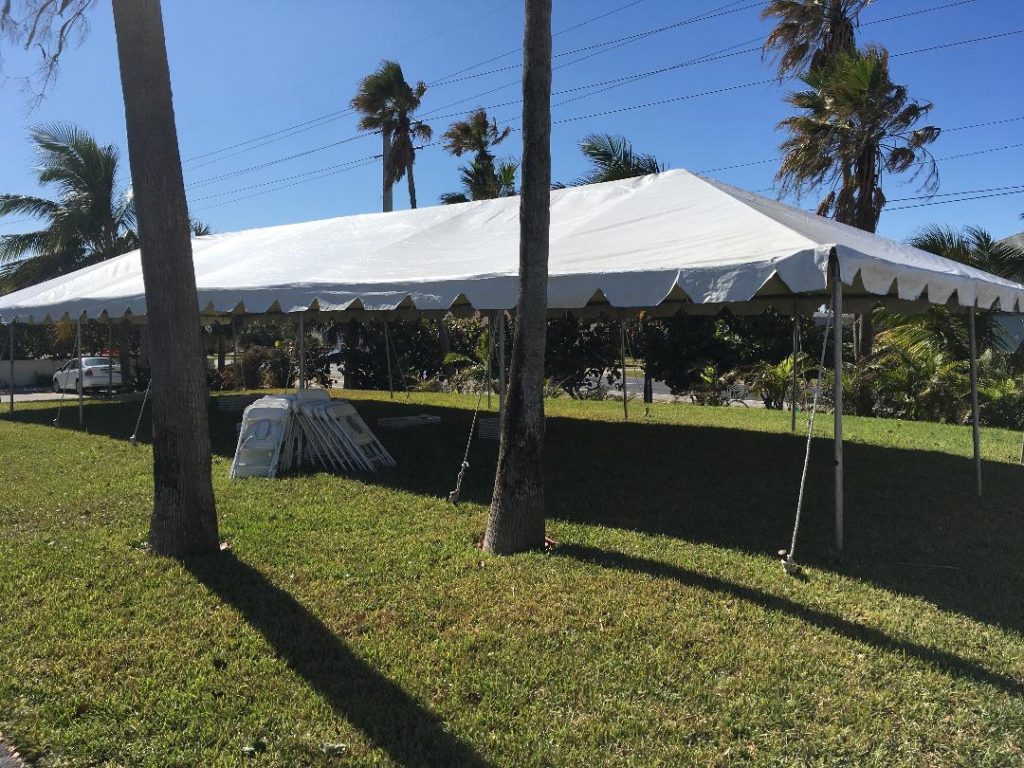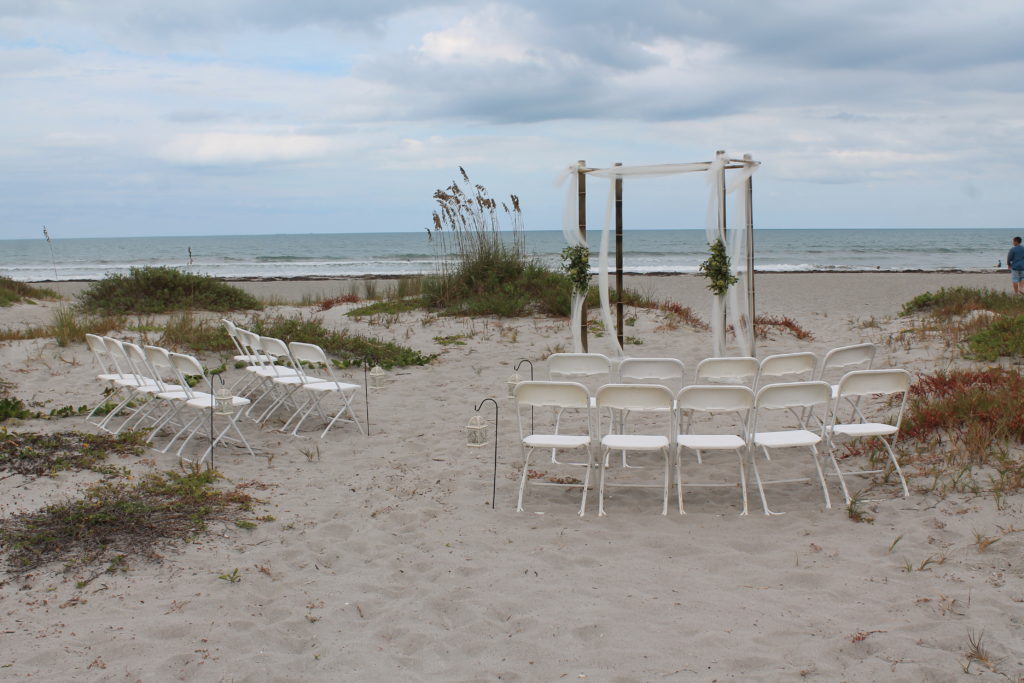 How close is the local supermarket?
Publix is located on A1A, 3.5 miles north of Cocoa Beach Villas and Super Walmart is located on Merritt Island, 8 miles away. Looking for something special?  Please see the Cocoa Beach guidebook for suggestions.
What if I get locked out of my unit?
Inside the building, above the corresponding mailbox, there is a lockbox for each unit with an extra key.  The lockbox combination will be the same four-digit code used to access the unit door.
Do you accept pets?
I am afraid Cocoa Beach Villas does not accept pets of any kind. Canaveral Towers Unit #309 can accommodate dogs under 35 pounds, please check availability.
When and how do I need to pay?
Personal checks, travel checks, money orders, all major credit cards, Zelle, and wire transfers are all acceptable forms of payment. All payments are due 30 days prior to arrival.
What if something goes wrong during my stay?
Call the office phone 321-453-3889 or call/text Jeanne at 516-204-5928. Cocoa Beach Villas is privately owned and managed.  The owners live locally and handle any and all questions and concerns as quickly as possible, usual response time is less than one hour.
Where do I park?
Each unit comes with one covered garage spot and guests are free to use any open, marked spot in the driveway.  Avoid parking on the street, parking spaces are metered and the City of Cocoa Beach regularly tickets cars with expired meters.
Is there an elevator to the second floor units?
Cocoa Beach Villas does not have an elevator, only stairs.  Ground floor Unit #1 and Unit #2 are both recommended for guests with special needs and small children.
Is there an outdoor shower?
Yes!  Guests should use the outdoor shower to remove excess sand before entering the units.
Does Florida have bugs?
Cocoa Beach Villas is on a regular pest treatment plan but Florida's tropical weather makes a wonderful home for many crawling and flying critters.  If you don't want to share your stay with them, please do not invite them in!  Make sure all doors and windows are closed, and food should be cleaned up immediately.
Can you recommend things to do?
Yes!  Please see Cocoa Beach Villas' local guidebook for suggestions.
Do I have to clean the unit before I leave?
Guests are asked to pick up after themselves, take out all trash and recycles, and load and start the dishwasher before they depart.  A professional cleaning service will be in to take care of the rest.
How close is the Kennedy Space Center Visitor Complex?
The drive will take you approximately 40 minutes.