Space Coast Attractions
The Options Are Nearly Endless
Florida is home to some of the greatest vacation destinations in the world and Cocoa Beach Villas, in the heart of Brevard County, is within reach of them all. From entertainment options just down the street to the attractions in Orlando, you are sure to find something for everyone.
Ron Jon Surf Shop
The "World's Largest Surf Shop" is a landmark just south of the SR 520 thoroughfare into Cocoa Beach. It is open every hour of every day and stocked with beach-lifestyle clothing and products from souvenir keychains to sandals, backpacks, sunscreen and longboards for the gentle surf famous on our sandy shores.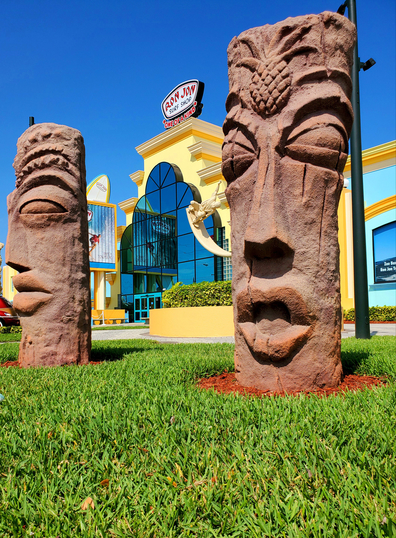 Exploration Tower
Seven floors of interactive exhibits, observation decks and event spaces overlook Port Canaveral, a bustling, expanding recreational, commercial and naval base. From the first-floor gift shop and café, guests are admitted to explore the port's history via sculptures, displays, a film and panoramic views. The top levels look out over massive cargo and cruise ships and Kennedy Space Center, the birthplace of America's space program and current home of commercial launch programs including SpaceX.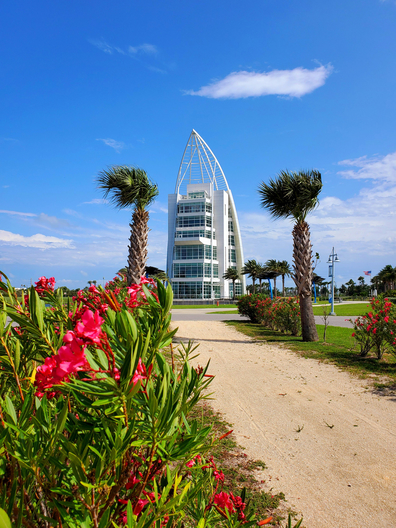 Cocoa Beach Pier
Walk on water – or over it. Westgate Resorts recently renovated the 1962 landmark shops, restaurants, bars and fishing pier that extends 800 feet. It's a great place to watch surfing from a drone's vantage point. Lifeguards, recreation rentals and showers make the Pier a one-stop spot for a day at the beach.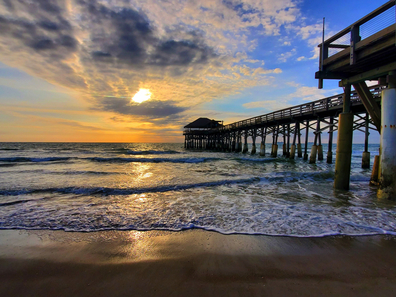 Downtown Cocoa Beach
This is the town that welcomed and entertained heroes of America's Space Race, honoring them with celebratory parades featuring the famous Corvettes. This is where citizens witnessed our greatest successes and tragedies of human spaceflight. Decades-old businesses are nestled among new structures, such as Fire Station 51 beside City Hall and the $5.2 million parking garage. Several metered lots are scattered throughout downtown and at beach accesses. A statute of hometown superstar Kelly Slater stands sentinel on SR A1A north of downtown.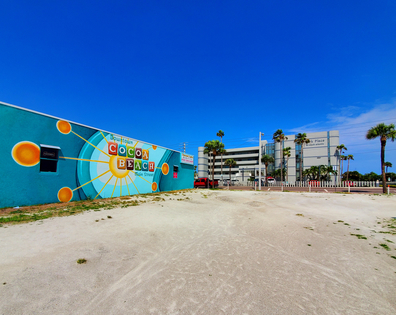 The Beach & Wall Art 
Several artists have banded together to make Cocoa Beach the next mural capital. Buildings off Minutemen Causeway, our "main street USA," carry bright, lively, colorful, interactive paintings. The project is revitalizing art therapy and a way to attract downtown visitors.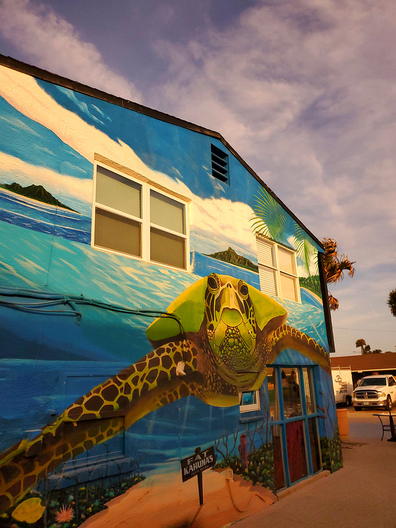 Cocoa Beach Country Club
The Cocoa Beach Country Club Golf Course is the closest of several links open to the public. It is minutes away beside the pristine and environmentally sensitive Indian River Lagoon.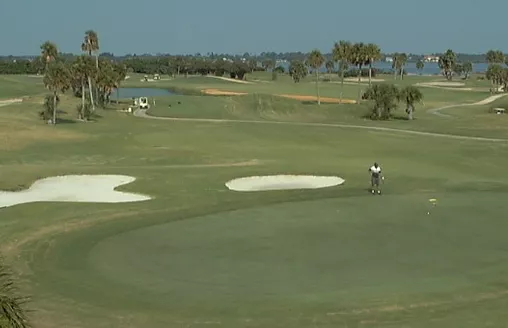 Deep Sea Fishing
Charter boats launch from Port Canaveral, just a couple of miles north along State Road A1A, for deep-sea adventures. How does it sound to dine tonight on mahi mahi, yellowfin tuna or grouper that was swimming hours ago?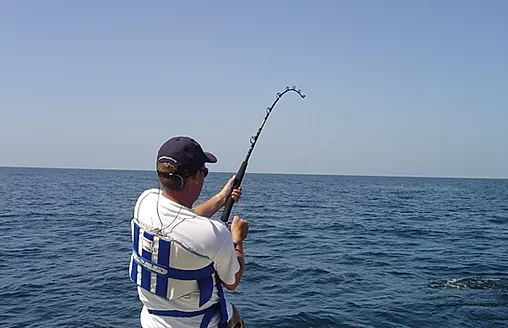 Water Sports
Cocoa Beach is home to 11-time world surfing champion Kelly Slater, who competed locally and worldwide with twin champions CJ and Damien Hobgood of nearby Satellite Beach. Caroline Marks of Melbourne Beach is currently among the top five women touring with the World Surf League. Equipment rentals and lessons are available at several local businesses for surfing, paddleboarding and kiteboarding. River kayaking and bioluminescence excursions are popular activities.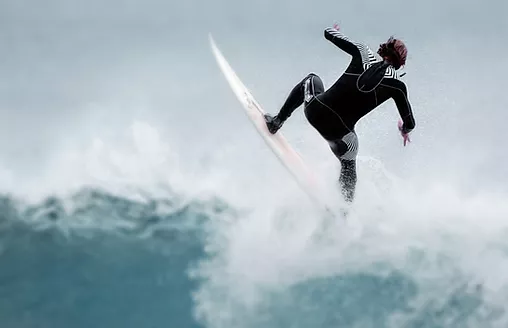 Biodiversity
The Space Coast is home to the most biologically diverse estuary in North America and the longest ocean coastline in Florida. These unique features of the Indian River Lagoon contribute to our proud status as one of the top sea turtle nesting sites in the Western Hemisphere. From May through summer, loggerhead, green and leatherback turtles arrive to lay eggs. Late summer to autumn, hatchlings emerge and scurry to the water. Because light can disorient these sea creatures, no artificial lights are allowed along the beach during nesting season. Even flashlights can disrupt the natural cycle. Restrictions and fines are in place through Oct. 31. Guided tours are available by reservation through environmental, preservation organizations.
The lagoon estuary includes the Banana River, just west of our vacation properties; the Indian River and the Mosquito Lagoon. Tours allow boat and kayak explorers to view thousands of plant and animal species. The region is renowned for bird-watching as part of the Atlantic Flyway for many migrating birds.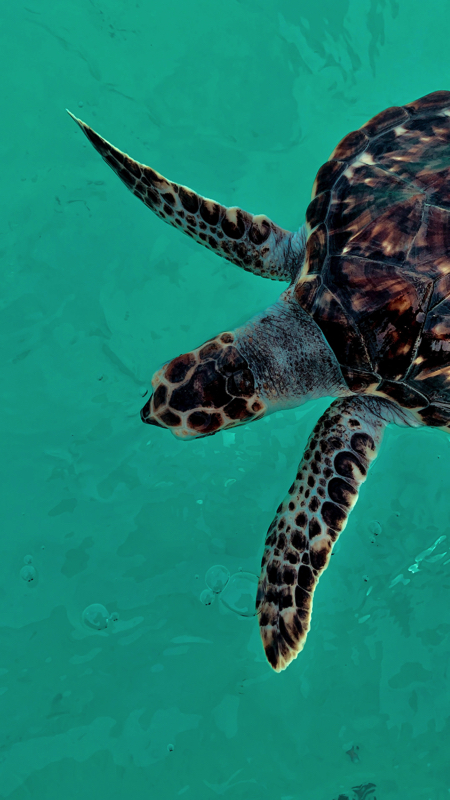 Kennedy Space Center
Kennedy Space Center Visitor Complex is the only place in the world where you can walk under the largest rocket ever made, meet a veteran NASA astronaut, experience the International Space Station and peer inside the Atlantis Space Shuttle. Maybe you'll be in town to watch a rocket launch, hear the roar and feel the rumble.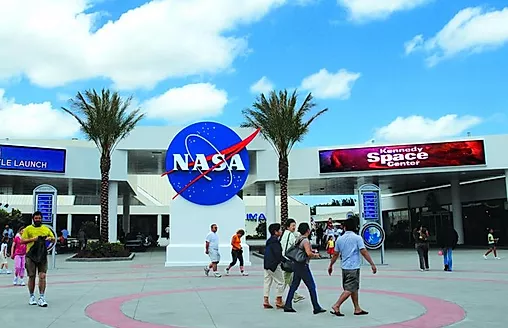 Brevard Zoo
Conservation, education and animal wellness are the hallmarks and mission of this home to more than 195 species from Florida, South America, Africa, Asia, and Australia. A community project that opened in March 1994, the zoo is a 75-acre nonprofit facility in Melbourne. Among its activities are summer camps for youths, feeding giraffes from their head-height platform and the Treetop Trek canopy walk, climb or zip. In partnership with the Sea Turtle Preservation Society, the zoo operates the Sea Turtle Healing Center to care for and rehabilitate injured or sick animals.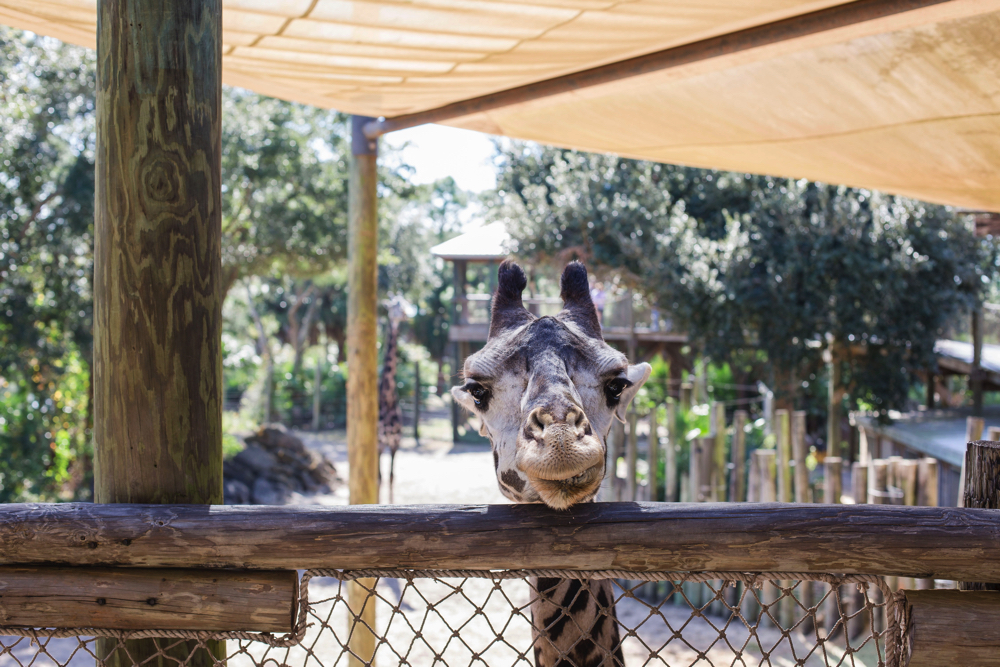 Summer Camps
Kennedy Space Center exists to pursue far-reaching goals, so training the next generations is a logical mission. From June to early August, students ages 7 to 16 can attend weeklong, day camp training in science, technology, engineering and math through engaging activities.
Brevard Zoo's half-day and full-day camps are tailored for students from kindergarten to 12th grade. Older participants may also attend off-site adventures.
Summer waves on our shores are ideal for beginner surfers. Camps and lessons are available from experts at Ohana Surf and Art Camp, School of Surf, Neilson Surf School and Ron Jon. Club Zion Community Church offers a free camp for teens in June. It includes snacks, lunch and loaner boards. Registration begins by February each year.